Disease Surveillance Anyone?
Artificial Intelligence Can Detect Alzheimer's Disease Before Conventional Diagnosis
One of the significant difficulties with diagnosing Alzheimer's disease is that by the time all the clinical symptoms are manifested enough for doctors to make a diagnosis, too many neurons have died which makes the illness is essentially irreversible.  Dr. Jae Ho Sohn, who is a resident in the Department of Radiology and Biomedical Imaging at UC San Francisco, has published her study in Radiology using Artificial Intelligence.  Dr. Sohn used neuroimaging with machine learning to try to predict whether or not a patient would develop Alzheimer's disease when they first presented with memory impairment.  By using PET scans of the brain, an AI algorithm developed for early prediction of Alzheimer disease achieved 82% specificity at 100% sensitivity.  There was an average of 75.8 months before a common diagnosis.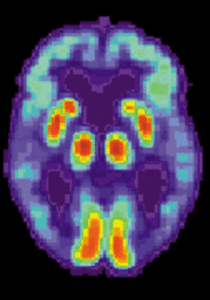 More AI – an app to spot rare genetic disorders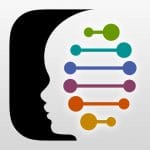 Now there is a deep-learning algorithm to help diagnose conditions that are not readily apparent to doctors or researchers by analyzing pictures of people's faces.  In a study found in Nature Medicine, researchers describe the technology behind an app called Face2Gene.  The app is a tool to classify distinctive facial features in photos of people with congenital and neurodevelopmental disorders.  The Face2Gene app is available for free to healthcare professionals to use the system as a second opinion for diagnosing genetic disorders.  The researchers are still grappling with ethical and legal concerns including ethnic bias in training data sets and the commercial fragmentation of databases.
Socks for People with Diabetes.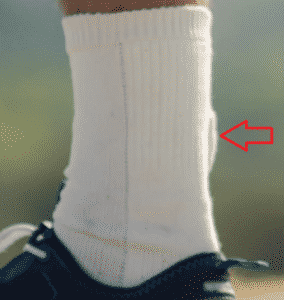 It is well documented that over 30 million people in the United States are diagnosed with diabetes. About one-fourth of them will experience a diabetic foot ulcer during their life.   This can lead to sepsis and lower-limb amputations.   Skin temperature assessments have been shown to reduce the risk of foot ulcers. Wireless sensor-embedded socks designed for daily wear have great potential in performing continuous temperature monitoring of the feet of people with diabetes in their daily environment. The wearable device is combined with a mobile app to inform the wearer about temperature increases in one foot relative to the other.   A new study confirms the efficacy of this approach.  Wearers report the socks are no different from regular socks and the temperature studies showed that the sensors used in the socks are both reliable and accurate.  Thus, continuous temperature monitoring is a greater possibility for people with diabetes as an early warning system to prevent foot ulcers.
Wearable Device Warns of UV Exposure
Scientists and engineers at Northwestern University in Illinois have developed a solar-powered UV sensor smaller than an M&M candy.  The device can warn the wearer of UV exposure and can be used to optimize the treatment of skin diseases, neonatal jaundice, seasonal affective disorder, and could reduce the risk of sunburns and skin cancer.  It is waterproof and doesn't need a battery.  It is sealed in a thin layer of transparent plastic and interacts wirelessly with the user's phone.  This can become a competing approach to My Skin Tracker (see below).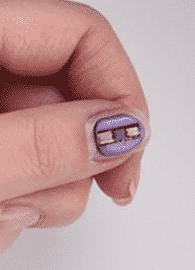 Improving Psychological Therapies for Psychosis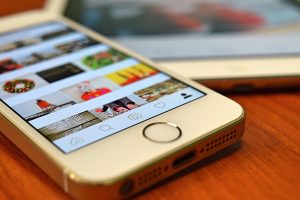 SlowMo helps a person to notice their worries and thinking habits.  It encourages them to slow down and discover ways of feeling safer. The Web app supports the delivery of 8 face-to-face sessions that are synchronized in a mobile app. SlowMo makes use of personalization, visual metaphors, and ambient information to personalize its appeal and engagement. Testing shows promise and the efficacy of SlowMo is still being tested in a randomized controlled trial. The current study demonstrates that psychological theory and techniques can be enhanced by improving the usability of therapy in daily life.
Smartphone app to detect anemia
A new cell phone app developed by Emory University researchers may be able to tell if you have anemia by looking at your fingernails!  Anemia is the most common blood disorder. It is estimated to affect 2 billion people who lack enough healthy red blood cells or hemoglobin. It is usually diagnosed with blood tests, but there is research for a new smartphone app to assist the diagnosising by using photos of a person's fingernails. Read about it in Nature Communications.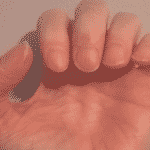 Healthcare Cost Transparency
CMS has launched an new online tool that gives consumers the ability to compare Medicare payouts for various hospital procedures. The tool allows users to see the national averages for what Medicare pays to hospitals or to an ambulatory surgical centers. It also shows the national average copayment amounts that someoneone without a Medicare supplemental insurance would pay. It does not include Medicare Advantage plans. However, this can still be a useful tool when reading an EOB. Use the procedure codes or descriptions from an EOB for best results for comparisons. A step in the right direction for cost transparency in healthcare.
Fair Health is another resource for transparency to healthcare costs. Fair Health also includes dental costs It is is an independent, nonprofit organization presenting the information. According to their website their cost estimates are based on claims paid by private insurance plans and Medicare with data going back to 2002.
They have other  resources to consider.
Measuring UVA and UVB rays
My Skin Track UV from La Roche-Posay is the first battery-free wearable electronic to measure UV exposure is available for sale through apple.com and select U.S. Apple Store locations. My Skin Track UV measures both UVA and UVB rays, and provides status updates and stores up to three months of data. The battery-free sensor is activated by the sun and powered by the user's smartphone using near-field communication (NFC). Users simply tap My Skin Track UV against their smartphone to update the app.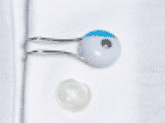 Sandoz, a division of Novartis, and Pear Therapeutics, Inc., have launched reSET® for patients with Substance Use Disorder (SUD). This is the first and currently the only FDA-authorized prescription digital app and likely a sign of the future. reSET is a 12-week (90-day) clinician prescribed digital therapeutic to be used in conjunction with outpatient care with a clinician. reSET has interactive treatment modules to deliver cognitive behavioral therapy (CBT). Clinicians use a dashboard to follow patient-reported substance use, cravings, and triggers that should facilitate greater interaction between patients and clinicians during face-to-face meetings. There are limits for its use.
Laser‐Activated Silk Nanosealants
Tissue repair a la laser!  Sound familiar?  Dr. Crusher in Star-Trek used a dermal regenerator.  Now we have the use of laser‐activated nanosealants (LANS).
Help with depression and anxiety
Think through situations with step-by-step guidance from Woebot using Cognitive Behavioral Therapy (CBT). Learn about yourself with intelligent mood tracking with the help of Artificial Intelligence
Help for blind and vision impaired
OrCam Technologies leverages the power of computer vision with AI, to provide assistance to the blind or visually impaired or people with reading difficulties. The product, MyReader2, is wearable and it recognizes text and reads it out loud to the wearer. OrCam Technologies was founded in 2010. Another product, MyEye2, has already helped over 20,000 individuals. It is available in 19 languages and 32 countries around the world.