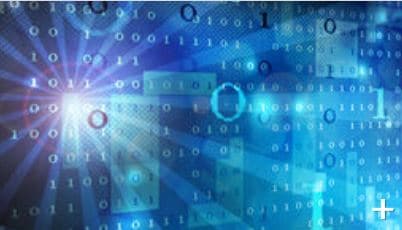 Quality and technical resources
Consultations for quality assurance and technical assistance without hype and cost. Please use the Contact form below.
Health Informatics Consultant
Hank Cecil, LCSW provides expertise in healthcare data standards, industry trends, and data transformation methodologies to enable maximizing the IT environment and the use of an electronic health record.
Skilled in helping providers with data needs assessments and strategies to transform their data for patient safety, chronic disease management, improved healthcare innovations and contributions from medical evidence
Experienced in the project management for adopting/migrating an electronic health record
Active intermediary between IT professionals and clinicians
Ability to affect business growth and build relationships through access to new markets and opportunities
Proficient in content modeling, taxonomy development, legacy data migration, mapping of proprietary concepts to standard terminologies and code sets
Experience in provider and payer sectors
Specializing in solo and small group practice
Education:
Master in Social Work – University of Kentucky
Master in Health Informatics – Northern Kentucky University
Member:
National Association of Social Workers
Golden Key International Honor Society
Beta Gamma Sigma, honor society for AACSB International business programs
Data Transformation
·       Legacy data migration
·       Concept mapping to standard code sets (e.g., SNOMED CT, ICD10CM, etc.)
·       Taxonomy development and data dictionary evaluation
·       Content modeling/clinical data representation/database design
·       Data migration and transition
Use Case Analysis
·       Assessing business goals and priorities
·       Data source evaluation
·       Building high-value queries from available data sets
·       Migrating to standards for compliance and interoperability
·       Assure that available data will answer the research questions
Stakeholder engagement
·       Interfacing between IT professionals and clinicians
·       Business development support
·       Contract writing – RFPs and business documentation
Business Optimization
·       Requirements analysis and documentation
·       Information Flow Analysis
·       Work Flow Analysis
·       Migrations strategies
·       Analysis of healthcare products and opportunities
·       Education and Training
Industry-specific
·       Data collection for clinical analysis
·       Harmonization of data elements and data re-use
·       Link clinical data within EHR data elements
·       Outcomes studies
Payer
·       Clinical Care Coordination
·       Determining Quality and Performance Measures from billing data (HEDIS, MIPS…..) for quality payments
·       Augmenting billing data for chronic disease management
·       Maximize value payments
Provider
Semantic mapping of clinical terminology
Interpreting quality measures from available data elements
Specialty-specific requirements inclusion for EHR selection