The challenges of telehealth are clear… If you are going to be successful in your telehealth practice, you need to adjust your technology use to your clients' expectations. The problem is that your competence with technology is a most likely way you'll get caught up in a legal and ethical nightmare!
Technology is ever changing. How can you keep up while protecting your professional liability and personal or company's reputation?
Join technology expert Hank Cecil, LCSW for this essential course. As a clinical social worker and technology expert, Hank is uniquely suited to handle the toughest questions about the legal and ethical challenges in telehealth today!
This self-study course addresses specific legal, ethical, and technical issues that can arise in the provision of teletherapy, focusing on specific and practical solutions that allow social workers and other professional, and clients to have a smooth, effective, and compliant telehealth service. By the end of this workshop, participants will be able to:
Identify resolutions for at least three legal concerns associated with telehealth practice
Identify the ethical principles involved in telehealth practice
Identify at least three best-practices, beyond legal and ethical codes
Identify risks and mitigation methods in telehealth
Identify practical considerations for home/office telehealth and client interaction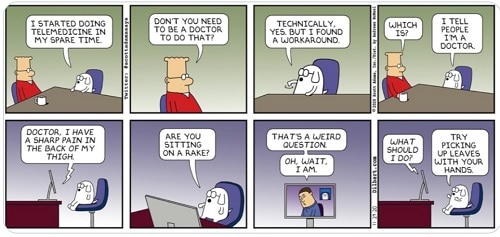 Teletherapy